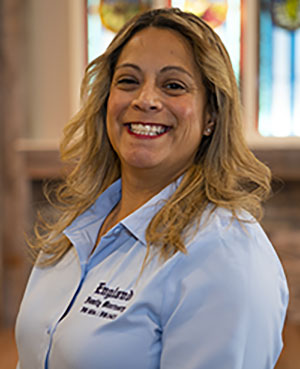 There are many aspects of being a Funeral Director that I love and appreciate. Assisting families on one of the most difficult days of their lives and offering support to families throughout the grief process is rewarding. I utilize my knowledge and experience of nine years in guiding and planning a final farewell for your loved one. My Motto is Find a Job you love, and you'll never work a day in your life. My Career is a life calling and caring for your loved one as if he/she were my family is important to me.
I have been a part of the Murrieta/Temecula Valley Community since 2002. What I love about the community is that We all work together to keep it a safe and a welcoming environment. I've served in different compacities as a Member of Promise Lutheran Christian Church for 20 years. In addition, I am a member of The National Notary Association for several years. I'm currently furthering my training in the Trauma Intervention Program of Southwest Riverside County to assist families in a time of Crisis.
My heart and soul go into each family that I serve, and I feel being Compassionate and empathetic are essential in caring for families that I serve. I am a Critical thinker, problem solver, detail oriented and organized and utilize my time management effectively to meet the needs of our families and their loved ones.
A mother of three adult children and two grandchildren, I now find myself enjoying the outdoors, attending church and spending time with my family. My youngest child is serving our Country in the Military and I enjoy participating in his Military Journey.