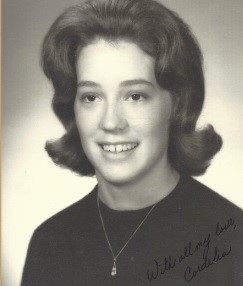 October 13, 1945 ~ May 28, 2022
Loving Mother, Grandmother and Sister.
Cordelia Jane Smith was born in Fresno, California, on October 13, 1945 to Brice and Mary Esther Smith, along with her twin sister Kathleen Anne.
Last Saturday morning, May 28, 2022, Cordelia passed away at Long Beach Memorial Hospital Due to complications from surgery.
Cordelia and Kathleen were the last of 5 children in their immediate family. Their mother Mary Esther lost their father to cancer when they were only eight months old.
When they were ten years old, Cordelia and Kathleen were baptized info Christ together. Cordelia faithfully served the Lord throughout her life as a devoted member of multiple Churches of Christ.
Cordelia's family remained in Fresno until their mother remarried when she was eleven years old, resulting in a move to Sacramento, California, where Cordelia attended school, graduating from Sacramento High School in 1963.
She went on to attend Pepperdine College as it was then called, where she met many life long friends. She met and married Claude Burke in 1966 and they moved to Los Angeles and attended Inglewood Church of Christ for many years where she served as a church secretary for a time.
Cordelia and Claude were blessed with three children: Susan Kathleen, Sarah Jane and Charles Alan.
Cordelia's marriage ended in 1986 and she then moved near friends in the Orange County area and eventually made her permanent home in Long Beach, together with her daughter, Susie…
Cordelia and Susie were active members in Long Beach Church family and enjoyed worshipping and serving there for many years.
Cordelia retired from Long Beach Memorial Hospital after a long productive career as a skilled medical transcriptionist. She began there as one of the transcribers and ended her career as Supervisor. She was very proud of this.
Cordelia is survived by her three children and 5 grandchildren: Susie Burke, Sarah Thiessen, her husband Jon, and their children, Benjamin, MaryEsther, and Micah; Chuck Burke, his wife Ginger, and their children Conner and Braxton.
Cordelia was heavily invested in family. She was also an encouragement in the lives of Sandi and Nikki Schroeder as they were growing up and helped point them toward a life in Christianity and faith.
Her siblings were integral in her life, as well as her nieces and nephews and their children.
Cordelia is survived by her brother, Lee Smith and his wife Sue, and by her twin sister, Kathleen Barnes and her husband, Doyle.
Her brother Leonard Smith and her sister, Judy Clark preceded her in death.
Cordelia was loved and known by many people for her willingness to give, serve, laugh, and to always point towards our Savior Jesus Christ. Although she struggled with illness for many years, she continued to be hopeful and trust God until her final days. She will be missed and remembered. May God bless her and welcome her into her home in Heaven with her beloved parents and family.
Services
Celebration of Life: June 11, 2022 10:00 am
Long Beach Church of Christ
3707 Atlantic Ave
Long Beach, CA 90807


Add to My Calendar
2022-06-11 10:00:00
2022-06-11 10:00:00
CordeliaJaneBurkeCelebration of Life
Celebration of Life
3707 Atlantic Ave,Long Beach, CA 90807
Memories Timeline
Sign the Guestbook, Light a Candle