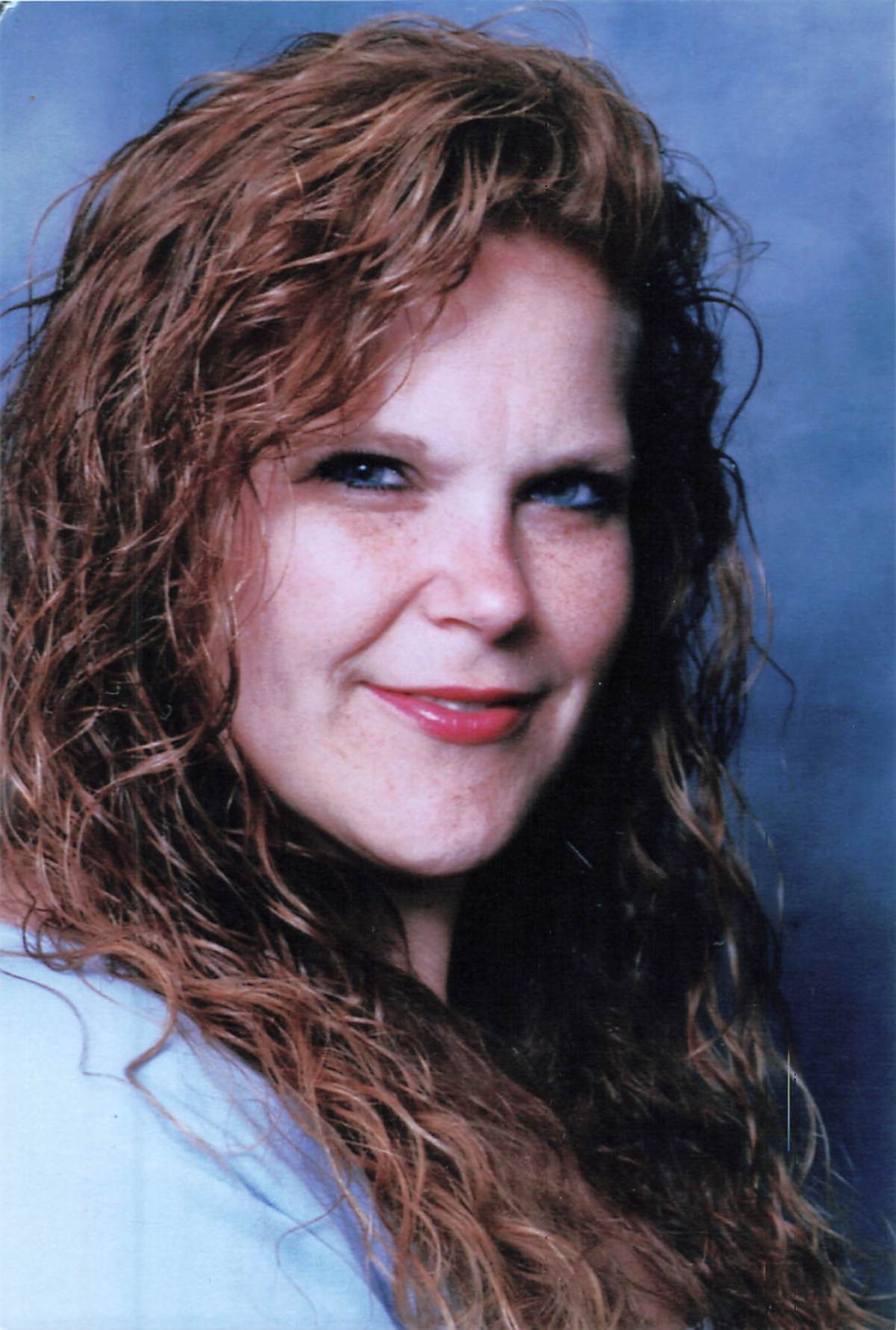 June 22, 1967 ~ October 27, 2022
DAWN MARIE HELTMACH was born on Thursday, June 22, 1967, to Arnold and Karen Heltmach in Milwaukee, Wisconsin. She was the third child blessed to this family, joining sister Debbie (age 4) and brother Robbie (age 3). She was a beautiful baby with red hair and green eyes. Dawn grew up in the small town of Greendale, WI in a modest 3 bedroom, 1 bath apartment. Winters were cold and long in Wisconsin and the three Heltmach children always played together while indoors. They got in trouble together, covered for each other and argued as all siblings do. There was a lot of love in that tiny home.
Dawn was part of a large extended family, with 3 sets of grandparents, many aunts, uncles and cousins. All holidays, birthdays and special occasions were full of family and great food, compliments of her mother.  Mom was an exceptional cook and baker. Dawn always spent time in the kitchen watching and helping her mom and she learned a lot. Just ask anyone, Dawn was amazing in the kitchen, she loved it and always made more than enough food to share. Her cheesecake was fantastic!
At the age of 15, Dawn's life changed drastically with the sudden passing of her father on August 15, 1982, at the age of 41. Dad was the sole income of the family, and mom found herself alone, unemployed and 3 teenagers to take care of. Dawn's grandmother, who lived in California, convinced the family to move to California and she would be certain that everything would work out fine and we would all be ok. The family made the move in August 1983.
Dawn enrolled in Patrick Henry High School as a sophomore at age 16, and never really adjusted to her new school and life in California. She missed her family and the friends that she grew up with in Wisconsin. It was a difficult decision for her as well as her family, but she moved back to Wisconsin.
While there she was in a relationship with Christopher James. Dawn became pregnant with her first child. Stephen Lee James was born on February 24, 1985 in Milwaukee, WI. Around his first birthday, Dawn and Stephen returned to California to be closer to her family. She needed their love and support. The family was thrilled to have them back in California. Everyone doted on the first grandchild in the family.
Dawn met Deborah Cabral while living in an apartment complex in El Cajon, CA. They became good friends and Deborah helped take care of Stephen while Dawn worked. She worked in fast food and then in a nursing home, where she injured her back moving a patient. This injury was the beginning of life long medical issues for Dawn. Dawn and Deborah eventually moved to the Los Angeles area where Deborah had a large extended family.
Dawn loved Deborah's family and she was very happy there. Soon they created their own family taking in several foster children. Celia, Nathan, Amanda & Tiffany were all added to the household with Dawn, Deborah and Stephen. Dawn thrived being a mother and taking care of all the children.
After 16-1/2 years together, Dawn's relationship with Deborah ended. Dawn soon met Terrell Hensley and they began a loving relationship. She became pregnant with her second child. Caitlyn Marie Hensley was born on September 24, 2004 in Whittier, CA. Dawn and Terrell had an off & on relationship for several years until they finally split.
Dawn moved Stephen, Caitlyn and Tiffany into a house in Diamond Bar, CA. Within a year or two she met Preston Morris. They were very happy together until his unexpected death at her home. Dawn found herself alone again and began a relationship with Herman Robertson. She soon became pregnant with her third child. Jordan Tristan Robertson was born on September 5, 2009 in West Covina, CA. Dawn and Herman married on January 7, 2010 and, unfortunately, he also had an untimely death.
In recent years Dawn's health issues became worse. Her body got weaker and weaker. She was falling an injuring herself constantly. She was in and out of hospitals for the last three years of her life. She took her last breath on October 27, 2022 at 7:54pm at El Monte Hospital in El Monte, CA. Several friends and family members were with her when she passed away. Everyone that loved Dawn got the opportunity to speak with her in person or by telephone to say their goodbyes.
Dawn is survived by her mother, Karen; sister Debbie; brother Robert; son Stephen (Lauren); daughter Caitlyn and son Tristan; grandchildren Lenaya and Tristan.
Dawn is now free from pain and at peace with our Lord, Jesus. She now joins all of her loved ones that have gone before her. She was a loving, caring, fun, silly and passionate person. She was beautiful inside and out. Those who had the opportunity to know her and spend time with her were truly blessed. Dawn was loved by many and will be forever in our hearts.
Memories Timeline
Guestbook
Sign the Guestbook, Light a Candle