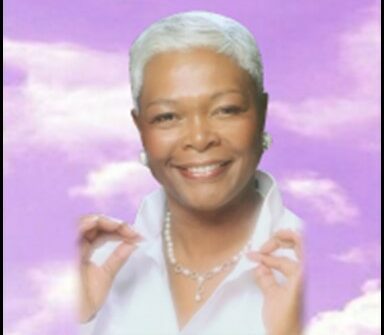 October 19, 1942 ~ June 14, 2022
Mennie L. Watkins was born in Montgomery, Alabama on October 19, 1942 to the union
of Isacc and Josephine Ivey, both proceeded her in death. Mennie grew up on the South
Side of Chicago and began her education and spiritual journey at St. James Catholic
Grammar School where she was Baptized, accepted 1st Holy Communion and received
Confirmation. Mennie graduated from Dunbar Vocational High School in 1960. Afterwards, she
attended Wilson Junior College. Mennie worked for Spiegel, International Paper then
Claretian Fathers of St. Jude in administration before moving to Westport, Connecticut.
While in Connecticut she worked for The Stouffer Chemical Company then retired in 1997
from Perkin Elmer after more than 15 years of service.
Mennie and Paul's love story began in the summer of 1961. They disconnected,
reconnected as adults and were married on August 23, 1974. Their love spans nearly 5
decades, 4 beautiful grandchildren, 3 states, 2 incredible sons equal 1 interminable love.
The last chapter in their love story is filled with unconditional love, compassion,
commitment and care. Mennie absolutely loved being a wife and mother. The bond
between a mother and her children is indestructible; theirs was cultivated with trust,
communication and admiration, intertwined with laughs, tears, joy then sprinkled with
everlasting love.
Mennie was an amazing woman! She was stunningly beautiful her radiance could literally
stop traffic. However, it was Mennie's inner beauty that made her incredibly attractive. She
had impeccable style in everything from fashion to home décor. She loved gardening and
would spend hours putzing around the yard. Mennie loved photography and capturing
special moments. She was meticulous and particular about everything! Mennie enjoyed
reading, journaling, visiting the spa, being pampered, shopping, traveling, cooking, watching
old movies, African American art and researching our heritage. Mennie loved her family
(friends) and always mailed cards to acknowledge every birthday, anniversary and
achievement. Prior to being diagnosed with Alzheimer Mennie was passionate about
mentoring young women and teaching them about the Love of Jesus Christ (Calvery in
Connecticut and Mountainview in California).
Her family will dearly miss and cherish her memory; loving husband Paul, Sons; Brian
(Marjorie), Paul Jr. (Della), Grandchildren; Ashley, Paul III, Samuel and Sariah, two sisters;
Mary and Sandra, Brother In Law; Elvin (Lydia), Nieces; Christen, Karonn (Kenneth), Kimberly
(Antoine), Lateicia (Gejuan) and Sabrina, Nephews; JohnPaul and Mashood, Great Nieces
and Nephews; Ava, Brianna, Christian, David, Jayven, Kynndra, Kennedy, Kiarra, Naiya,
Quantavious, Tamia, Tamiah, Great-Great Niece; Maliyah, God Daughter; Tracy (Joe), God
Son; Montee and a host of cousins and friends.
Funeral arrangements were entrusted to England Family Mortuary, Inc.
Services
Viewing: June 30, 2022 4:00 pm - June 30, 2022 8:00 pm
England Family Mortuary
27135 Madison Avenue
Temecula, CA 92590
(951) 695-8555

Add to My Calendar
2022-06-30 16:00:00
2022-06-30 08:00:00
MennieLeeWatkinsViewing
Viewing
27135 Madison Avenue, Temecula, CA 92590
Funeral Mass: July 1, 2022 10:00 am
St Catherines Catholic Church
41875 C St
Temecula, CA 92592
(951) 676-4403

Add to My Calendar
2022-07-01 10:00:00
2022-07-01 10:00:00
MennieLeeWatkinsFuneral Mass
Funeral Mass
41875 C St, Temecula, CA 92592
Memories Timeline
Guestbook
Sign the Guestbook, Light a Candle