Michael Momeni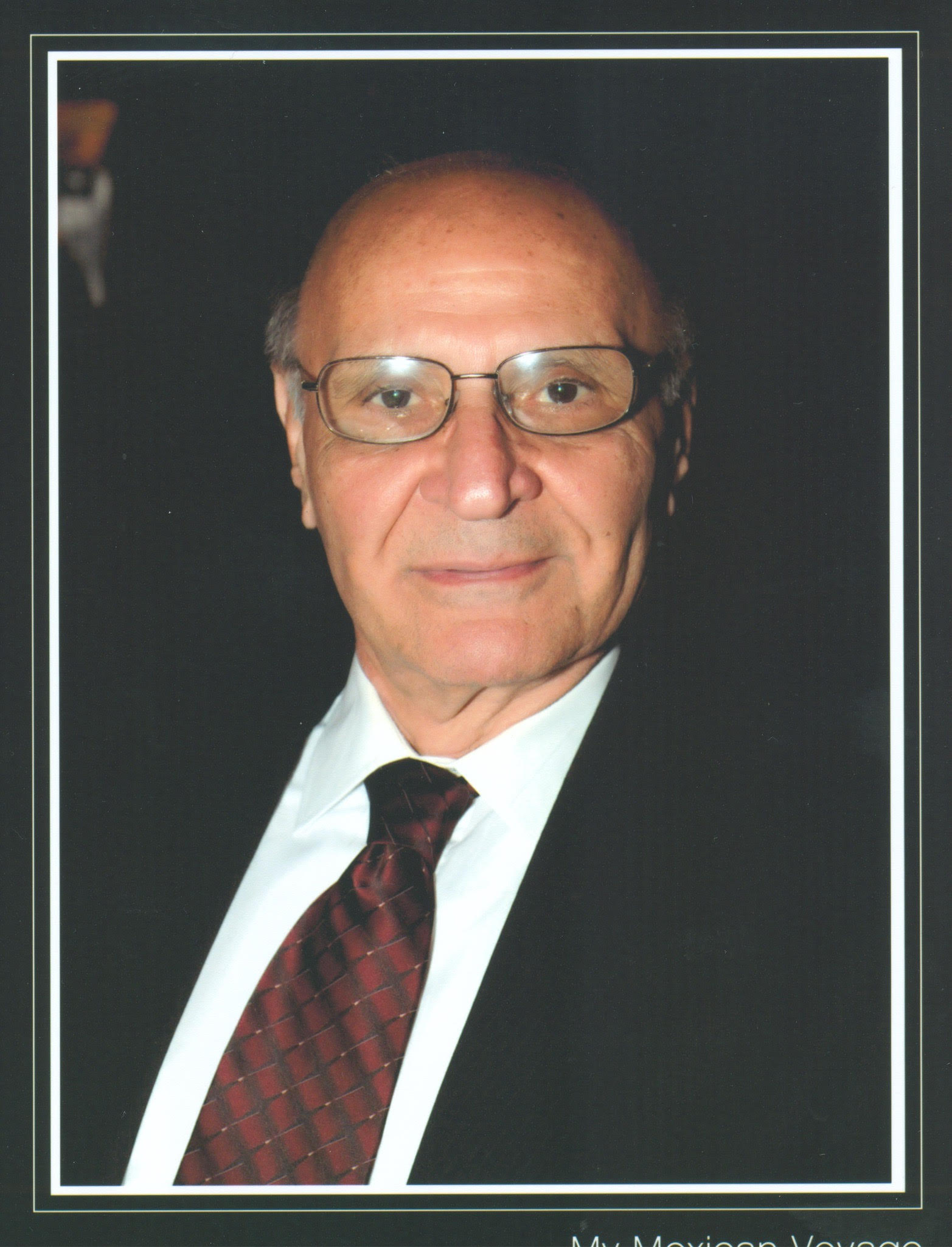 March 22, 1938 ~ February 17, 2023
It is with heavy hearts that we announce the passing of Michael Hoshang Momeni, who departed from this world on February 17, 2023 in Temecula, California. Michael was a beloved husband, father, grandfather, great-grandfather, brother, uncle, and friend who touched the lives of many during his time here on Earth.
Michael took on challenges throughout his life, starting with summiting Mount Damavand as a teen, moving to the United States to attend college, earning a Ph.D. while mastering English, and coping with his final illness with stoic determination. Michael was born in Tehran, Iran on March 22, 1938 At age 18, he traveled 6600 miles from home to attend Luther College in Decorah Iowa, where he treasured his time with faculty and fellow students. He became a US citizen in 1966. He then went on to earn a Ph.D. in Biophysics from the University of Iowa. While a student in Iowa City, he met his beloved wife of 53 years, Jo Ann Hafner.
After graduation, Michael and Jo Ann moved to Davis California for Michael's job as a research scientist. His career in the  areas of radio biophysics, uranium mining and milling safety and nuclear safety led him to publish many technical reports. He felt his time at Argonne National Laboratory, particularly his work for the Department of the Interior, where he focused on public protection and preservation of public lands, was a productive contribution to his field. He enjoyed sharing his expertise as a professor at San Diego State University.
Michael was a lifetime learner, with particular interests in genealogy, Persian history, and ancient migration pathways. He loved his homeland, especially the culture of family closeness, great food and generous hospitality. His favorite and most influential book that he read as a teenager was Les Miserables. It inspired him to protect vulnerable populations through his work and defined his life's values. His passion for environmental preservation and protection began in school and lasted his entire life. He was a long-time member of the Sierra Club and was a member of the Kiwanis Club, the Health Physics Society, and the American Nuclear Society.
He was happiest when he could spend long hours planting trees and flowers. Retiring to Southern California allowed him many days of sunshine to spend in his extensive garden. He often said he was meant to be a farmer. One of his great joys was the companionship of many cats and dogs who graced his life over the years. Social media allowed him to connect with family worldwide, and he cherished getting to know his many cousins, nieces, and nephews who had settled all over the globe.
He is predeceased by his mother, Talat Torabi; father, Noorollah Momeni Mofrad; and brother, Ameer. Surviving siblings are brothers Parviz and Hassan and a sister, Parvien Mofrad. He is survived by his wife Jo Ann Hafner Momeni. A brief first marriage led to the birth of his eldest child, Kevin Momeni (Amery, WI). His other children are Dr. Catherine Sandhofer (Robert) (Los Angeles CA), Richard Momeni (San Diego CA), and Carrie Momeni (Boulder CO); grandchildren Amanda Momeni, Ashly Ninke (Andrew), Simon Sandhofer, and Maya Sandhofer; great-grandchildren Annabelle Heacock, Elizabrin Thorrud, Benstrum Ninke, and Bristle Ninke. He looked forward to Sunday Zoom sessions with his sister-in-law, Shirley Briggs (Dubuque IA), nieces Nancy Blaser (Mark) and Cindy Fager along with great nieces and nephew and their families.
A memorial gathering is planned for Saturday, March 4 between 1 and 4 p.m. at the England Family Mortuary, 27135 Madison Avenue, Temecula. A short service of remembrance will be held at 2:30. Internment of ashes will be at a later date at the Mt. Calvary Cemetery in Dubuque IA.
The family wishes to thank Michael and Jo Ann's neighbors for their kind support over the years. Michael was so happy to spend his retirement in his Temecula home and community. In particular they want to thank their neighbor, Sindica Wade, for her incredible help during a very difficult day.
In lieu of flowers if friends or family wish to make a donation in Michael's honor, they could consider a donation to the Sierra Club Foundation, sierraclubfoundation.org; the Temecula area Santa Margarita Group Sierra Club, sangorgonio2.sierraclub.org; or the Pulmonary Fibrosis Foundation, pulmonaryfibrosis.org.
Services
Celebration of Life:
March 4, 2023 1:00 pm - 4:00 pm
Room: Chapel
England Family Mortuary
27135 Madison Avenue
Temecula, CA 92590
(951) 695-8555

Add to My Calendar
America/Los_Angeles
2023-03-04 13:00:00
2023-03-04 04:00:00
MichaelMomeniCelebration of Life
Celebration of Life
27135 Madison Avenue, Temecula, CA 92590
Add to My Calendar
America/Los_Angeles
1970-01-01 00:00:00
1970-01-01 00:00:00
MichaelMomeni
Memories Timeline
Guestbook
---