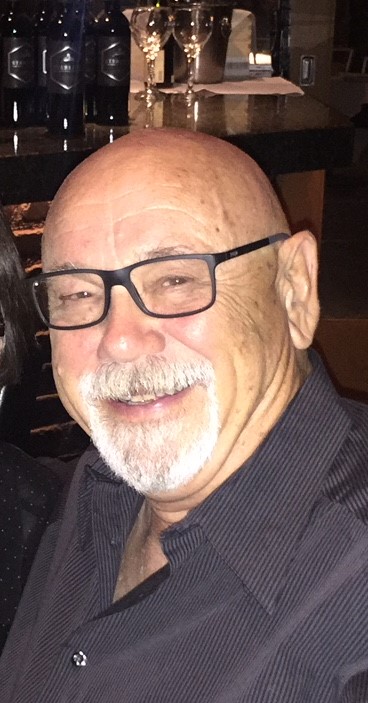 September 21, 1944 ~ October 9, 2021
Stephan Joachim Warren, 77 of Menifee passed away after a short illness due to complications of Covid on October 9th, 2021.
Steve was born outside Munich on September 21, 1944, in a hospital basement during a bombing raid. During the war, his mother lost her father, brother and husband. She later met an American Air Force officer, fell in love and married. Steve was adopted and they moved to the United States and began life as an American military family.
The family made many moves around the United States living in Santa Paula, California, Virginia, and Alaska and even back in Germany for a time where he attended high school. Eventually moving back to the United States, he graduated from Oxnard High. He then attended Ventura Collage where he met the love of his life Peggy. He spent many happy times with her family
giving her younger brother and sister bunking bronco rides across the living room and reading them bedtime stories like Uncle Billy Possum.
In 1968, they moved to Los Angele, where Steve began a career as Salesman in the Airfreight industry and later founded his own business in freight logistics. He worked in and around the Los Angeles airport for more than 53 years!
The family moved to Simi Valley in 1977 where they spent more than 30 years before he moved to Menifee to be near his son and daughter- in-law in 2020.
Steve loved animals and always had a story to tell about his childhood adventures with his boxer Bruno, cats Charlie, Billy or his little dog Betty-boo. When his wife flew to Germany to welcome their first grandson, Steve found and rescued a baby cat in a pouring rainstorm. So, while he wife carried around a fussy baby, he carried around a fussy kitten Billy feeding it every 3 hours.
He was a loving husband and father to their children, Wendy and Marc.
And he always had time to throw the football or play a game of softball with the neighborhood kids, teaching everyone how to catch and hit the ball with a baseball.
Steve also loved to talk! Everywhere he went, he knew the gal at the bank, the man at the post office, gas station, the mailman, the guy at the Greek restaurant.
Steve leaves behind a legacy of always having a big smile, a kind word, a warm greeting to all he met.
Steve is survived by his daughter Wendy and son-in-law Andreas and his two grandsons, Jack and Ben. His son Marc and devoted daughter-in-law Debbie, who sat by his side holding his hand for countless hours in the last two weeks of his life, giving him great comfort and love. In addition, he leaves a sister-in-law Lisa Jean, nephews Garrett and Geoff, nieces Nicole, Marisa, Angelica and their children. He is preceded in death by his loving wife Peggy, parents Tatjana and Arthur, his sister-in-law Nancy Lee, and brother-in-law John Edison.
A memorial service will be held at 10:30 a.m. Saturday, November 5, at the United Methodist Church in Simi Valley.
Services
Memorial Service: November 5, 2022 10:30 am
Simi Valley United Methodist Church
2394 Erringer Rd.
Simi Valley, CA 93065
805-526-6231

Add to My Calendar
2022-11-05 10:30:00
2022-11-05 10:30:00
StephanJoaquinWarrenMemorial Service
Memorial Service
2394 Erringer Rd.,Simi Valley, CA 93065
Memories Timeline
Sign the Guestbook, Light a Candle