William "Bill" Locklin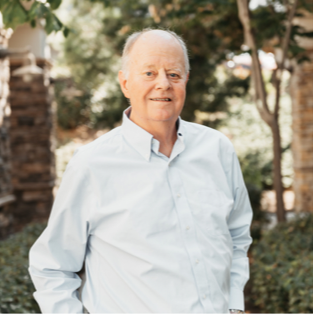 December 16, 1942 ~ October 10, 2022
A Legacy of Love, Family, Friendship,
Integrity and Generosity….
Bill was a beloved husband, father, brother, grandfather, uncle, and friend. He passed away
peacefully at home with family by his side. He fought a long battle to recover from a head injury
suffered in May. His brain healed but his body could not.
Bill was born in Joplin, Missouri to his parents Jack and Audrey (Miller) Locklin on December 16,
1942. The family grew to include brothers Bob and Rick and sister Sheryl. In 1947 the family
moved from Missouri to California and settled in Long Beach. Bill was an independent young man
who loved sports (especially baseball and basketball) and a hard worker who earned money
delivering newspapers from his bike and later working as a box boy at Vons grocery store. He
graduated from Millikan High School in 1960 and attended Long Beach City College from 1960-63
where he played varsity basketball. He transferred to the University of Arizona and graduated with
a degree in Mechanical Engineering in 1966 and an MBA in 1968. After a few years working in the
developing computer industry, Bill switched gears and entered the newly developing financial
planning profession becoming one of the first Certified Financial Planners (CFP) in the country.
Bill met Kären in 1977 in Marina del Rey and they became husband and wife and partners for life
on December 29, 1979. Kären knew that Bill was a good man judging from his relationships with
his family and friends—especially his group of lifelong friends from the University of Arizona. Bill
became the wonderful father she knew he would be to sons Kevin (born December 27, 1981) and
Matthew (born July 2, 1984). He was actively involved in all of their activities often as a coach and
always as a fan.
Raising children in West Los Angeles was a challenge and Bill and Kären wanted their boys to
have a childhood more like their childhoods growing up in small towns. In 1987 they made the
major decision to move the family to rural Rancho California knowing that it would become a city
of 100,000 in time. The local newspaper featured Bill in an article announcing his move into town.
Bill grew his financial planning practice in Temecula and was thrilled when Kevin decided that he
wanted to follow in Bill's footsteps. Bill was an excellent mentor to Kevin who will now carry on
the Locklin Financial Group practice with the same integrity and professionalism that Bill always
displayed. Bill was also a mentor and role model for Matthew who has a successful career in the
wine industry.
As much as Bill enjoyed being a father to two boys, he loved his two wonderful daughters-in-law
and found being a grandfather to four girls a joy. Kevin and daughter-in-law Lisa blessed Bill and
Kären with Chloe, Remy, and Phoebe. Matthew and daughter-in-law Jessica blessed them with
Eden born July 20, 2022. Bill was thrilled to meet Eden for the first time when she was just four
weeks old.
Bill was excellent at Crossword puzzles and Sudoku. He could easily solve the Word Jumble
puzzles, too. He was also good at Wheel of Fortune and Jeopardy. He enjoyed teaching these
talents to his granddaughters. Bill loved music (Nitty Gritty Dirt Band, Harry Chapin, Eagles, John
Stewart, The Righteous Brothers) and movies (Lake House, Major League, Remember the Titans,
Hoosiers, The Natural, Blazing Saddles) and would listen and watch the same things over and
over again. He loved cars and enjoyed buying the newest models. He couldn't believe he still liked
his Lexus after 20 years and he enjoyed having a Corvette in the garage. His favorite food was
Mexican (Guadalajara's) and his favorite cookie was peanut butter (especially the ones baked by
his sister-in-law, Beth). His favorite professional sports were baseball (life-long Dodger fan) and
golf. His sense of humor and joke-telling ability was legendary.
Bill was always generous with his time and his treasure. He was a long-time member of the
Rotary Club of Temecula and a Paul Harris Fellow +7. He was an avid supporter of Oak Grove
Center as a corporate sponsor and a member of the Founder's Circle with Kären. He also
supported Michelle's Place as an Angel in the Wings of Hope. The family suggests that memorials
may be made in Bill's name to one of these charities or the charity of one's choice.
Bill is survived by his wife, Kären, sons Kevin (Lisa) and Matthew (Jessica), grandchildren Chloe,
Remy, Phoebe, and Eden, brother Bob (Gael), sister Sheryl (Phil) Sizelove, brother Rick, sisters-in
law Linda (Ivor) Young, Kristen (Michael) O'Keefe, Beth Bjorklund, and many nieces and nephews.
Family and friends will celebrate Bill's well-lived life on November 19, 2022 at Temecula Creek Inn.
His physical presence will be greatly missed but he will always be present in the hearts and minds
of his loving family and friends.
Services
Celebration of Life:
October 19, 2022 2:00 pm
Room: Olive Ballroom
Add to My Calendar
America/Los_Angeles
2022-10-19 14:00:00
2022-10-19 14:00:00
William"Bill"LocklinCelebration of Life
Celebration of Life
44501 Rainbow Canyon Rd,Temecula, CA 92592
Memories Timeline
Guestbook
---